BATTER UP!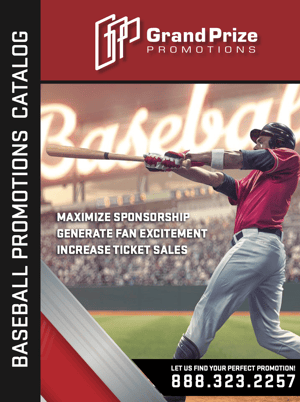 Get Your Home Run Promotions.
With over 30 years experience in contests and promotions, let Grand Prize Promotions help maximize sponsorship, generate fan excitement and increase revenue for your team. Download our 2020 Baseball Promotions Catalog for over 15 different promotion ideas like:
• Dice Roll Promotions
• Ticket Flex Plans
• Truck Bed Toss
• Winning Inning
• and More!


Download our catalog today and get started planning your next promotion.
To learn more about our baseball promotions, please fill out the form to the right or give us a call at 855-741-4066.