DON'T LET TIME RUN OUT!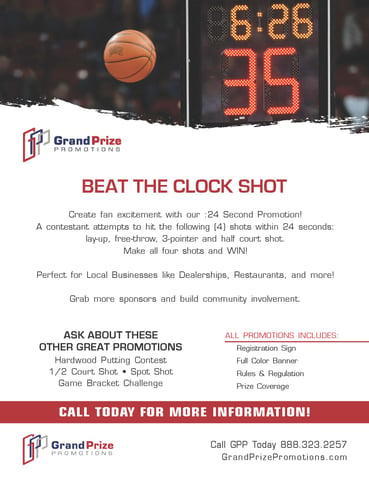 Want to keep the excitement going during half time? Our Beat The Clock Shot, also known as the 24 Second Progressive Shot, is the perfect promotion. Watch your contestants scramble to beat the count down!
The contestant wins the Grand Prize if they can hit 4 basketball shots in 24 seconds! If they can make the lay-up, free-throw, 3-pointer, and half court shot they take home epic bragging rights and the grand prize.
Download our Beat The Clock Shot Flyer today through our link or by clicking on the image.
Want more ideas? We have an entire catalog filled with basketball promotions: Basketball Promotions Catalog.