WIN IT ALL WITH THE CORRECT PREDICTION!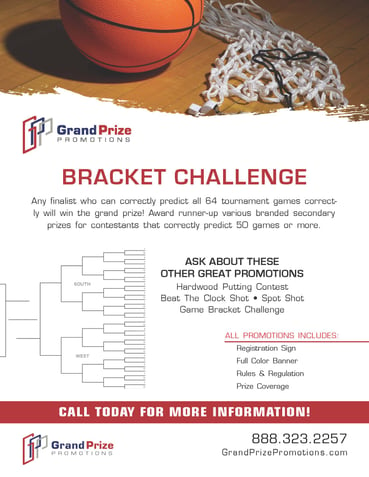 This basketball promotion is perfect for any organizations! You can do it at a bar or restaurant, real estate office, or a booth at the basketball game.
To complete this contest, your contestants must be able to correctly predict all 64 tournament games to win the grand prize. Your contestant could pick the teams by their jersey color or maybe which mascot could beat up the other mascot. Either way, it's fair game!
Take this flyer back to your sponsors and explain to them the benefits of doing the Bracket Predictions with us! Download the Bracket Predictions flyer today!
Need more ideas? Head on over and download our Basketball Promotions Catalog!