A lucky fan will win big if the home team returns the opening kick-off for a touchdown- for either half of the game.
Win it all by predicting the exact half-time AND final score of the game!
Toss it in to Win
One lucky fan will be selected to come down on the field to toss a Nerf Football through the open sunroof, window, or target to win a brand-new car.
Boot for the Loot
A selected fan will attempt to kick a football into the bed of a pickup truck or through the uprights. If the football makes it, they are the lucky winner!
Pass, Punt, Kick
Starting at the back of the end zone, a contestant passes a football, then punts, and lastly kicks a field goal to win the grand prize. The contestant must attempt the next challenge from where the ball lands for each part of the contest.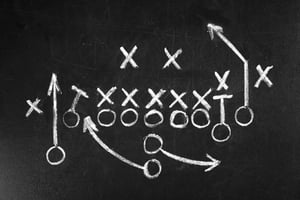 Kick for the Goal
Your contestant(s) will attempt to kick a regulation NFL football from a minimum distance of 40 yards and successfully lands and sticks on the Goal Line.
Score Zero, Pay Zero
If your favorite team shuts-out their opponent in a pre-selected game, anyone who made a purchase within the sales period gets their purchase for free!