KICK OFF A GREAT PROMOTION!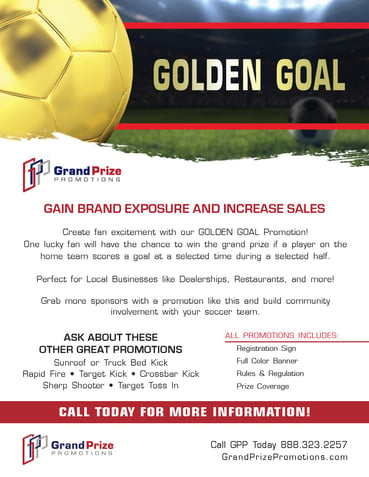 Will your favorite soccer player make the golden goal? Keep your fans engaged throughout the entire game with this one! The concept behind this soccer promotion is for the players in the game to determine someone's fate.
If the player on the home team scores a goal at the selected time during the selected half, then a randomly selected fan will go home a winner of the grand prize! Maybe it will be tickets to the World Cup or maybe a Lawnmower? It's totally up to you!
Continue learning about this promotion by downloading our information flyer or click directly on the image to the left.
If you are looking for additional soccer promotions, download our Soccer Promotions Catalog today!