TOSS YOUR WAY TO A WIN!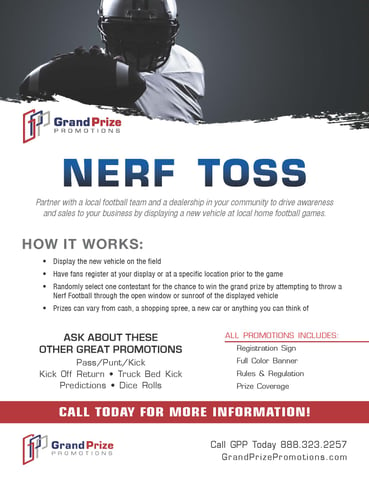 Do you think you could toss a Nerf football through a target? Most people would say yes! However, we are here to switch it up for you!
Our Nerf Toss promotion is perfect for on and off the field fun. You can have a target that they must throw the ball through, or you can even do it through the car window or sunroof!
Gain exposure by giving contestants the idea that they can make the target! Learn more about the Nerf Toss Promotion by downloading it today!
Love this one and want more? We don't blame you! You can also download our full catalog of football promotions today also!