TAKE YOUR EVENT TO THE NEXT LEVEL
Royal Flush Contest
Take poker night to a new level with a chance to win $25,000 in our Royal Flush Contest! Randomly select a contestant and present them with twenty (20) security prize envelopes provided by Grand Prize Promotions. Inside each of the twenty (20) security prize envelopes are playing cards. These playing cards include the 10, Jack, Queen, King and Ace of each suit. The contestant will select any five envelopes and attempt to create a Royal Flush or best hand possible.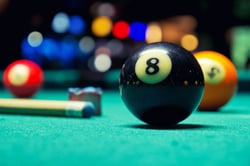 Lucky Break
Randomly select patrons and have them "Rack 'em Up" on the pool table. Each finalist has the chance to sink the "8-on-the-Break." If any finalist hits the shot - they win!
Darts for Dollars
Take your top ten (10) "Dart Pros" and have each of them throw three (3) darts at a standard dartboard attempting to hit three different numbered sections.Record the numbered sections (1-20) that each contestant hits with each of the three (3) rows. If the contestant happens to hit the same three (3) numbered sections that have been pre-selected, they can stick the cash in their pocket!
Money Bag Grab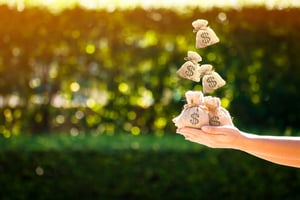 Display a pile of 100 money bags stuffed with prize certificates. The lucky finalist will get to pick any money bag and win the prize inside. Every bag is a winner - and one money bag contains the grand prize!