Baseball Promotions
Let us help you create the ultimate baseball fan experience! At Grand Prize Promotions (GPP), we have designed custom baseball promotions that will elevate the crowd, increase traffic and drive sales to the box office.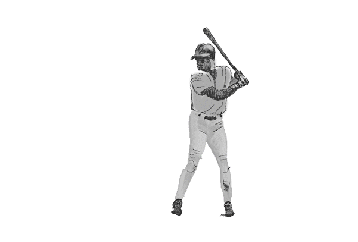 Give us a call or click on the link below and let's get started today! Our team is on standby to help guide you through this process. We look forward to making your next event a huge success.
Why Choose GPP for Your Baseball Contest Coverage?
We will work with you to create a baseball promotion that will boost visibility for your company, increase sales and carry no legal risk for offering a large prize! With years of experience under our belt, we have perfected our packages to work with your team's needs as well as your sponsor's needs. Let us assume the risk while you promote your company through one of our exciting baseball promotions!





Need a few ideas? Check out our most popular baseball promotions below!




Our Most Popular Baseball Promotions

Hole In One In The Outfield
One contestant will have a chance to win the grand prize by attempting to hit a regulation golf ball into a regulation cup on the field.

Knothole Home Run
Attach a sponsor's logo to a target beyond the outfield wall. If a player from the home team hits a home run through the target, then one lucky fan will win the Grand Prize!

Winning Inning
Designate a different play for each inning of your game. If the winning play occurs during the designated inning, your lucky fan goes home a Grand Prize Winner!

Home Run Off The Foul Pole
If a home team player hits a home run off one of the foul poles at the home field, then you will have a Grand Prize Winner!

Grand Slam Inning
Have a sponsor designate an inning for the entire season. If the home team hits a Grand Slam in that inning during any home game, then one lucky fan will win!
---

Baseball Catalog
Download our catalog to view some exciting baseball promotions that can be customized to fit your budget and needs.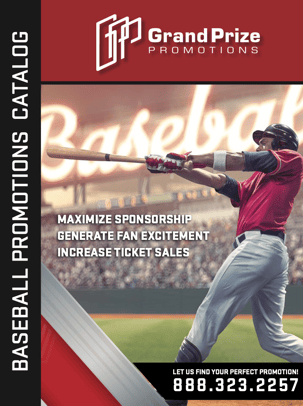 Coverage Includes

Custom 2' x 6' Banner
11" x 17" Register to Win Sign
Sample Rules and Regulations
Event Execution Checklist
24-Hour Customer Service
Guaranteed Prize Fulfillment