Digital
Engagement Like You've Never Seen
Grand Prize Promotions (GPP) is bringing you the new digital engagement era! Now you can provide your customers with a digital experience that is more fun and exciting with a chance to WIN BIG prizes!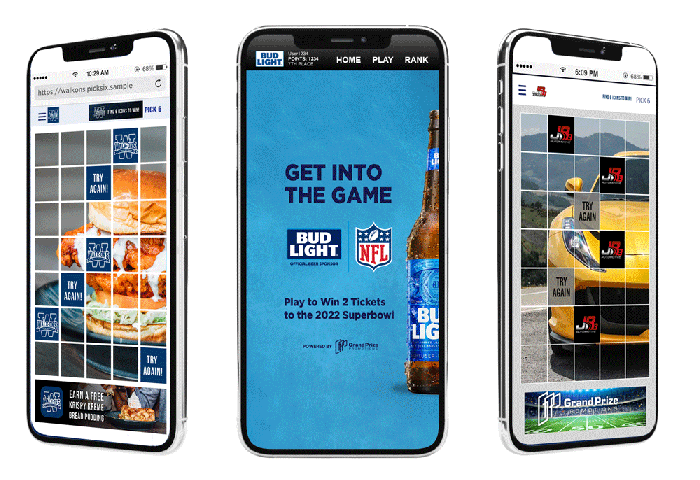 Demo the Pick 6 and Predictor Games Here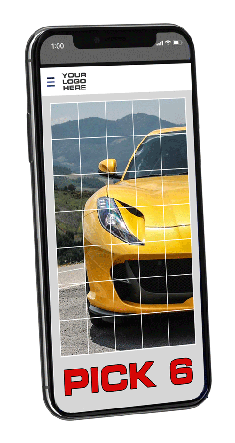 OVER 40 GAMES TO CHOOSE FROM:
Tug of War • Turbo Trivia
Fan Filte • Hi – Low
Fan Feud • Fortune Flash
Bingo • Scratch Off
Pick 6 • Predictor Game
Noise Meter • QB Toss
Skeebal • Hockey Shoot-Out
Home Run Derby • Soccer Shoot-Out
Fast Bowler Darts • Corn Hole
Plinko • Ball Bucket Toss
Pop a Shot • Bottle Stand
Whack a Mole • And More!
Game Benefits
Opportunity for fans/customers to win Grand Prizes (i.e. Cash, Cars or Tickets to the BIG Game)

Ability to build in sponsored ancillary prizes that are designed to incentivize and reward repeat traffic

Collecting key consumer data through custom reporting and metrics

Leaderboards that provide weekly and long-term customer interaction* (not applicable on certain games)
How It Works

The Trigger
Customers will click or scan the link provided directing them to your Predictor Game

Sign-Up
To play the game, each person must first complete required registration information.

Game On
Customers can now enjoy the fun of your own personalized game.

Score & Results
Customers can see how they did with an instant score or with a leaderboard against other players rankings.

Claim Your Prize
Customers will receive a text message with their ranking and/or notification of any prizes won.