A PROMOTION BUILT FOR EVERYONE!
Are you looking for a promotion that anyone can participate in? How about something they can do in store or online? Looking for an additional way to collect more information on your customers for future marketing? Then, our Predictions Promotion is perfect for you!
You can choose from several categories like NASCAR finishers to the Kentucky Derby, NBA Playoffs, and so much more!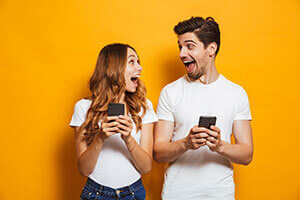 We'll put together a website for you to share either in the store on tablets or across the web through email and social media. The website will collect:
Name
Phone Number
Email Address
Predictions - In order
Once the promotion is over, we will determine if there is a winner, and you will receive all of the client data collected to market to current and prospective customers. Plus, you'll be able to drive excitement around your brand by offering a grand prize!
This promotion is as easy as it gets, and it will definitely be a fan favorite no matter how often you run it!
Fill out the form on this page, and we will contact you ASAP about getting started or give us a call at 888-323-2257.