WILL YOU PREDICT THE WINNER?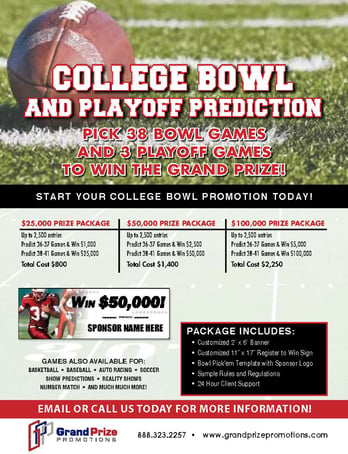 People love to gamble so why not offer a predictions promotion for the next big game?!

We offer three different prize packages to fit every business and every budget. You can customize them to what games you want to predict. You can, also, have people predict the winner of the Super Bowl and their ending score to win a grand prize! The options are limitless with predictions promotions!
Download our informative flyer today to receive additional details about our Football Predictions.
Gain access to our extensive list of football promotions by downloading our Football Promotions Catalog today!