A CROWD WINNER!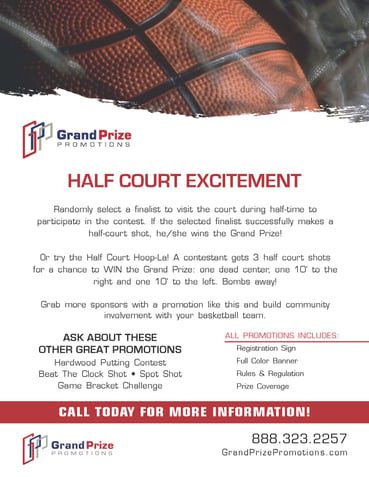 Our number one selling basketball promotion is now easier than ever to book! It's the most well-known and is a crowd favorite.
The contestant must successfully make a half court shot to take home the grand prize that you get to choose! Offer a free vehicle if you are a dealership or a trip for two if you are a travel agent. There are so many options for grand prizes!
Download the flyer by clicking the image or by following the link: Half Court Shot
If you need additional ideas, our Basketball Promotions Catalog is just a click away!