PUTT PUTT REDESIGNED!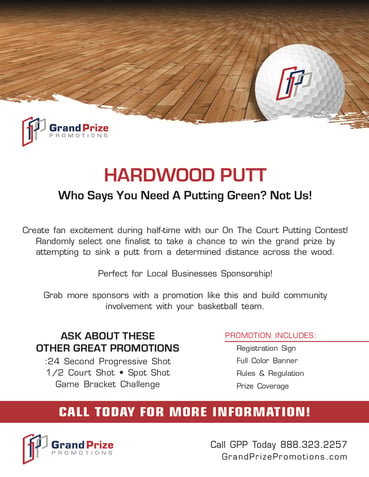 Looking for half-time entertainment that will keep people glued to their seats. Well, we have just the thing for you!
If you thought putting on the golf green was hard wait till you hear this! A contestant will have the chance to win a Grand Prize by attempting to sink a putt from a predetermined distance across the hardwood. If they can make the putt, then they become a winner. But, a winner of what? That is completely up to you!
Download your Hardwood Putt Promotion today by either selecting the link or the picture! If you know what you want, fill out our quote form, and our team will be with you ASAP!
Want more ideas? Download our Basketball Promotions Catalog today!