SCORE WITH US!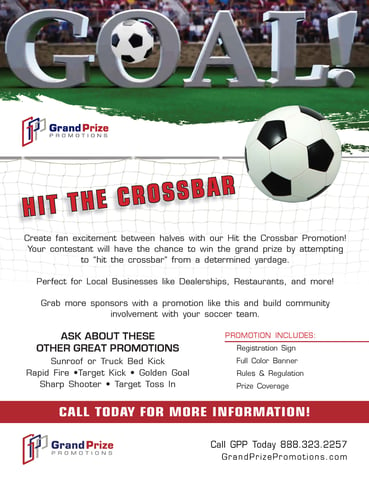 Kick the ball where? You know - that horizontal bar on the soccer goal!
It sounds easy enough but wait till you hear more. The finalist will have a shot at the grand prize if they can hit the crossbar of the goal, but it has to be from the predetermined distance!
Will the ball go flying through the air? Will it barely lift off the ground? Well, that's half the fun, so it's time to get your name on this promotion and elevate your brand awareness.
Continue learning about this promotion by downloading our information flyer or click directly on the image to the left.
If you are looking for additional soccer promotions, download our Soccer Promotions Catalog today!