SHOOT TO WIN!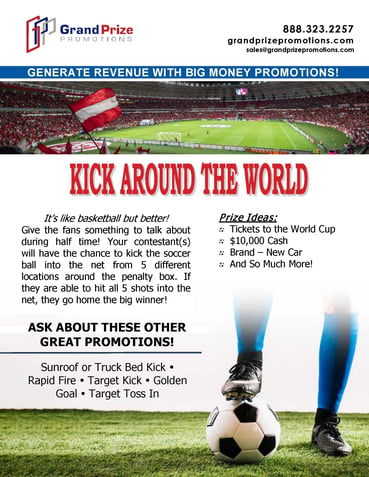 Want to get your brand in front of thousands of people during the next soccer game? Our Kick Around the World Promotion is the perfect opportunity.
Like the "around the world" challenge in basketball, the object of the game is to let the contestant kick from 5 different locations around the penalty box. If they are able to hit all 5 shots, they take home the big prize!
Continue learning about this promotion by downloading our information flyer or click directly on the image to the left.
If you are looking for additional soccer promotions, download our Soccer Promotions Catalog today!