THE RETURN OF A LIFETIME!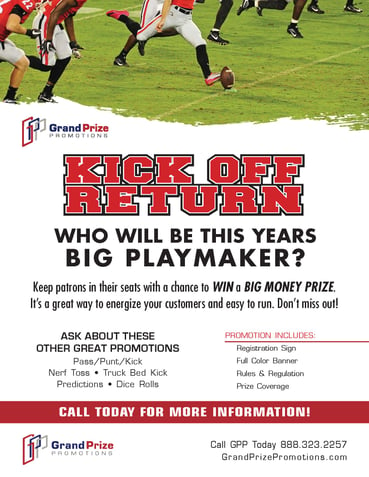 Ready for an odds-based promotion that will keep your fans on the edge of their seats? Our Kick Off Return is your go-to promotion!
If the designated team returns their opening kickoff of the half for a touchdown, one lucky fan will be the winner of the grand prize!
To learn more about our Kick Off Return Promotion, click the image, or the link, to download the flyer and share with your marketing team!
Gain access to our extensive list of football promotions by downloading our Football Promotions Catalog today!