HOW WILL THEY CHOOSE?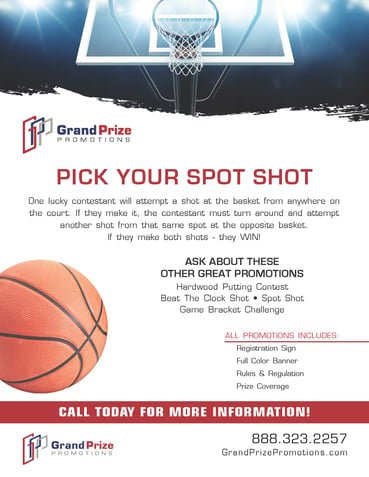 Give them a choice, and they'll have all the confidence in the world! Our Pick Your Spot Shot will definitely throw your fans for a loop.
The contestant must pick a spot on the basketball court to shoot from. The catch? They must turn around and make the shot in the opposite basket from the spot they chose. If they can sink both baskets, they go home the winner!
Don't waste any time. Download this one today and take the flyer over to you sponsor!
Want more ideas? We have an entire catalog filled with basketball promotions: Basketball Promotions Catalog.