KICK OFF A GREAT PROMOTION!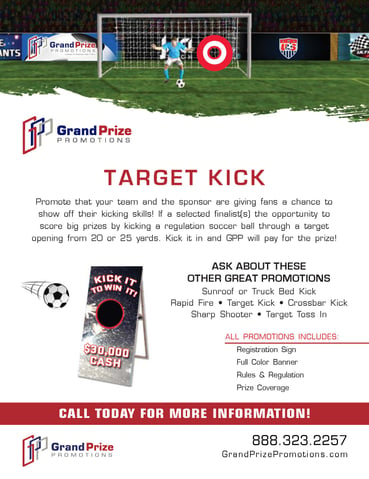 It's time to start kickin'. This promotion is up to the contestant, and their soccer skills, to see if they could win big!
The name of the game is to have the contestant kick a regulation soccer ball through a target opening from a predetermined yardage. If they kick it in, then they will be going home as the Grand Prize Winner!
Continue learning about this promotion by downloading our information flyer or click directly on the image to the left.
If you are looking for additional soccer promotions, download our Soccer Promotions Catalog today!