KICK IT FOR THE WIN!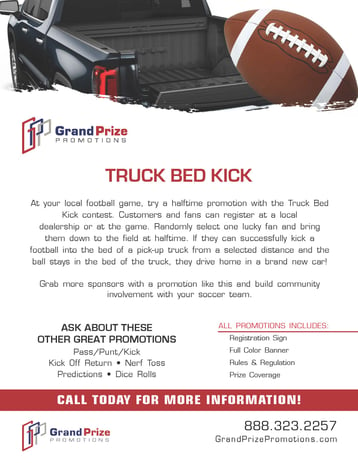 It sounds easier than it really is! Your contestants will have the chance to kick the football into the truck bed from a predetermined distance! It has to stay in the bed for the contestant to win the Grand Prize!
You can feature your brand new line of trucks and vehicles at the game for more brand exposure in the community. Send a representative out even more connections!
Learn more about the Truck Bed Kick by selecting the image or the link to download our informative flyer!
Gain access to our extensive list of football promotions by downloading our Football Promotions Catalog today!