THIS PROMOTION IS KICKIN'!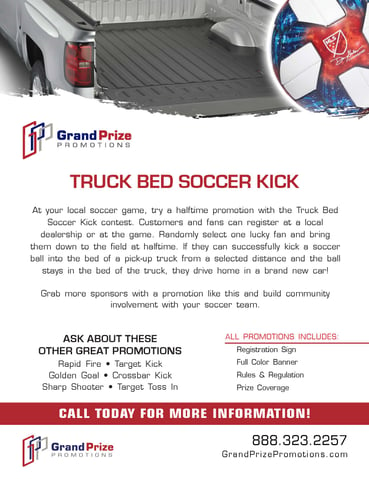 How do you promote your new inventory in the middle of a stadium? You let a contestant kick a soccer ball into the bed of your truck.
Here are the rules: in between halves, one contestant will have the opportunity to kick the soccer ball into the truck bed from a predetermined yardage. If the soccer ball stays in the truck bed, they are the champion! If between halves doesn't work for your stadium, why not do it before the game starts?
Love this one and want to continue learning about it? Download our information flyer or click directly on the image to the left.
Additional soccer promotions are just a click away: Soccer Promotions Catalog