HIT IT OUT OF THE PARK!
Invite fans to register at participating sponsor locations, online, or at the ballpark. Designate a different play for each inning of your game. If the winning play occurs in the designated inning, your lucky fan goes home a Grand Prize Winner!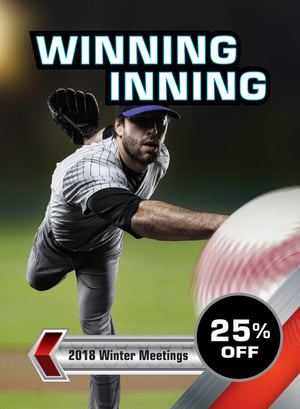 For example: Back to back home runs in the 1st inning or a Grand Slam in the 5th wouldmean a winner!
Make every play of every inning exciting with this promotion.

For more information on our Winning Inning promotion, you can request a quote here.