When the people in your community sign up for your 5K promoted by Grand Prize Promotions, they will reap more benefits than they'll know what to do with.
Often, a 5K is a race folks love to take advantage of to enjoy being outside. While some runners are enduring the current winter weather, others are waiting for warmer temps. Spring is just around the corner, that means the sun will be shining bright again soon.
The incomparable fun we provide, along with the general advantages of a 5K, will draw the crowd you're hoping for (and more!). GPP has exactly what you need to promote your event with the latest, most exciting prizes, promotions, contests, and signage.
Benefits of Participating in a 5k
Almost anyone can do it – If you are active for about 30 minutes or more each day, you can run a 5k!
It's great exercise – During a 5K, the heart rate increases, calories burn, and the body releases stress.
It's motivating – Participants have the incentive to return year after year to beat their personal records.
Pays it forward – They almost ALWAYS support a cause!
Why You Need to Promote Your 5k
There are definitely great benefits to participating in a 5K. There's an even better reason to let GPP promote this event: You get to provide everyone in your community access to these benefits with fun and excitement. What an awesome way to give back to the community and promote good health!
We love being a part of events that support a good cause! Our prize packages will increase participant initiative. In other words, you're going to need some extra sign-in sheets! The process is easy, and our team is eagerly waiting for your inquiry!
We love the great outdoors. So, we couldn't help but start the search for our next 5K. There are several upcoming races scheduled as the warmer weather approaches. Check out the list below:
Hot Chocolate Run
Need more options? Find a 5K near you: 5K Races
Our dice rolls, envelope picks, and soccer kicks are just the beginning of what we bring to the table. Discover what Grand Prize Promotions can do for you; the details about the excitement we bring is just a phone call away.
We are no strangers to promoting races. In fact, Tunnel 2 Towers is an event that supports a great cause that we promote every year. Tunnel 2 Towers, "honors the sacrifice of firefighter Stephen Siller who laid down his life to save others on September 11, 2001." Curious to know more? Check out Stephen's story here and see how you can get involved!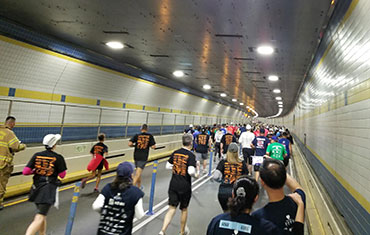 Cool, right? Grand Prize Promotions is always seeking to support a good cause. Tell us about yours today and we'll take care of the rest!