When you think of St. Patrick's Day, what comes to mind? Is it a pot of gold at the end of the rainbow or leprechauns guarding their gold? Maybe you think of all things green, and a pinch if you aren't wearing any. Either way, St. Patrick's Day is a holiday recognized across the globe as a day to celebrate Irish culture on or around March 17th. That makes St. Patrick's Day the perfect holiday to promote your organization since everyone recognizes, if not celebrates, the day!

What business are you in - Sports, Radio, Retail, On-Premise, Automotive, something else? No matter the business, I can guarantee Grand Prize Promotions can create the perfect St. Patrick's Day promotions and contests to wow your clients!


10 St. Patrick's Day Promotions
So, let's get started with a few ideas:
Lucky Leprechaun Lock: The leprechaun has locked up a vehicle on the sales floor containing his pot of gold, and the only way to free it is to guess the correct code. Contestants will be able to put their best guesses into the pin pad after completing their test drive to see if it unlocks. If the contestant unlocks the car, they win the "pot of gold" which can be used towards the purchase of a new vehicle.
That one is perfect for the Auto Industry, right? Let's switch it up and make it perfect for a radio show.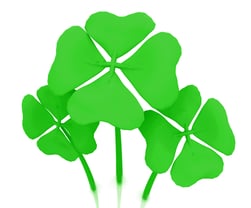 Lucky Loot Call-in: Can your callers guess the number on the leprechaun's loot to win a "trip to Ireland?" Every hour on the hour, you take the 10th caller. If their number unlocks the lock, they get a trip for two to Ireland. Does it have to be a trip? No, you can choose any grand prize you like and customize this to your area.
And retailers - guess what? We can customize the St. Patrick's Day promotions to fit your needs also!
Lucky Locked Vault: The only way to get the gold from the safe is to guess the leprechaun's lucky code! Your contestant will be allowed to input their best guess (5 to 6 digits long) into the key pad. If the safe cracks open the contestant wins the grand prize which can be customized to your retail business. For example: An appliance store – the contestant could win a brand-new washer and dryer set with full install for free. Or a jewelry store – the contestant could win a diamond ring. The options are endless!
Another great example of how our St. Patrick's Day promotions can be customized is our scratch cards. We have three different versions, but the results and rules are virtually the same. Bonus -- it is such a simple and easy way to start promoting your business if you're just getting started with marketing ideas. This next option is perfect for a sporting event. It could be set up at a booth or table and passed out to the attendees.
Scratch away for St. Patty's Day: Are you feeling lucky? The leprechaun won't reveal the main prize until he knows you've scratched off all 6 winning spaces to reveal the money bags. If you can show him the money, you will win free tickets to the next basketball game of your choice!
Auto Dealers- scratch cards work for you too!
Lucky Scratcher: The Leprechaun is hiding the keys to your vehicle, but he can't give them back until your customer solves the puzzle on their scratch card. Have your guest take a test drive and give the guest a scratch card once the test drive is complete. The guest will then scratch off 6 spaces, hopefully revealing the keys on the card to see if they win grand prize. If they do, the leprechaun will present them with new keys to the vehicle of your choice!
And finally, On-premise businesses looking for some fun. Here's a St. Patrick's Day promotion you won't want to miss!
Luck of the Scratchers: Having a St. Patty's Day event and want to draw a crowd to your bar or restaurant? Hand out the scratch cards to your patrons that night. If they scratch all 6 spaces revealing money bags, they will win a gift card to use at your location worth $5,000.
Our third St. Patrick's Day promotion that can be used across the board is a dice roll (no pun intended). They are always a fun and interactive way to engage with your clients. It has the flexibility to be able to reach multiple types of businesses to help boost ROI & Brand Awareness. Let's take a peek:
Icy C-L-O-V-E-R Roll: Pick the lucky contestant from the crowd at the hockey game. Invite the contestant down to the ice to complete the dice roll. If the contestant can successfully roll C-L-O-V-E-R, the contestant wins the grand prize which could be tickets to the next game, a cash prize or a gift donated by one of your sponsors!
Or- what about C-L-O-V-E-R court roll. Same concept as above, but for basketball! We love this idea for sports, BUT it works for retail also.
G-O-L-D-E-N Irish Roll: Can you roll your way into a golden reward? The idea is to allow guests who come into your store to roll the dice. You can choose between jumbo or regular dice. If the guest can roll G-O-L-D-E-N they win the grand prize which can be customized to fit your business needs!
And now for our On-Premise customers:
S-T-P-A-T-S dice roll: Will you be able to roll S-T-P-A-T-S (St. Pats) to win the grand prize? Your contestants will have one chance to roll the dice. If they can spell the correct word, they win $500 gift card to come back and use at your location!
Finally, we can't forget our automotive dealers:
Roll yourself into new wheels: Allow your guests, after completing a test drive or during your Saturday event, to roll the dice. If they can roll S-T-P-A-T-S (St. Pats), they win big! Maybe the keys to a new car? Maybe big bucks? It's up to you!
The lucky lock/vault, scratch cards, and dice rolls are just a few St. Patrick's Day promotions that can be customized to meet your individual and unique needs. Haven't seen a promotion you love and are looking for additional ideas? Here are some St. Patrick's Day marketing ideas listed by business that you can execute for St. Patty's Day, but don't forget if it's not under your type of business, we can completely upgrade the promotion to match your product.
Radio Promotions
Dress your leprechaun: This competition is a lucky list meaning there will be a winning list containing the different articles of clothing your leprechaun is wearing. You will take the 9th caller every hour. If the contestant can guess the order in which we dressed the leprechaun, they win! You could also do a lucky list where they must guess all the lucky charms in the correct order! Either way it's a fun way to interact with your fans.
Born Lucky: Your listeners will call in if they were born on St. Patrick's Day. They must match the pre-set hospital, time of the day, and year to win! If they do, you can give away concert tickets or whatever fits your fancy!
Retail Promotions
Pot 'O Gold: Can you guess the number of gold pieces the leprechaun left behind in his pot? This would be a great one to place on the counter right when the customers walk into your store. There will be a large glass pot filled with gold pieces. The customers will have their chance to guess the number of pieces. If they can guess the exact number, they win the grand prize whether that is a piece of jewelry, appliance, etc.
Patrick's Day Drizzles: Rainy days can ruin anyone's day except with this promotion! The name of the game is to select a predetermined location (i.e. your business, airport, park) and amount of rainfall. If it rains the correct amount on St. Patrick's Day at the predetermined location, you can offer a total or partial refund to customers who purchased between March 1st through March 8th.
On-Premise Promotions
Green Solo Cup Challenge: How lucky are you feeling? Can you keep the ball in the green solo cup? This is the same concept as beer pong except it is with one cup and one ball. The contestant will have their shot on St. Patrick's Day. If they make it in the cup, they win the grand prize!
Auto Promotions
4 Leaf Clover Pick: That dang leprechaun… he hid 2 four leaf clovers in the stack of envelopes. How will we ever find them? The goal is to have your contestant randomly pick 2 envelopes to see if they can find the clovers. If they do, they can win big whether that's a car, cash, etc.!
Basketball Promotions
Lucky Half-court Shot: Choose your lucky winner from the crowd. Allow them to come down to the court during half time to see if they will get lucky and drain the half-court shot. If they do, they can win big bucks or even season tickets. Your choice!
Hockey Promotions
Chuck a Charm (puck): Will your charm make it on the center of the target on the ice? This one can have multiple contestants and can be executed during the break. The contestants will line up and try to get their charm in the center of the target to win the grand prize!
Guess the Golden Goal: Your guess is as good as mine. Your contestants will be allowed to guess when the exact goal is made. (i.e. 2nd quarter, 3:41) If the contestant gets all the information correct, they win the grand prize of your choosing!
The opportunities are endless, and it's so much fun to get your creative juices flowing to really get these St. Patrick's Day marketing ideas perfect for you. So, what are you looking to promote this season? Let Grand Prize Promotions take the heat off your shoulders with these amazing options! Give us a call today or request a quote here.