April is the home of The Masters, and we couldn't be more excited to see who wins and takes the green jacket home. However, we would love it even more if we could offer promotions around The Masters to see your business thrive during the month of April.
The idea behind these promotions, and all of our contests and promotions, is to generate brand awareness, which in turn, will aid in driving sales to your business. We have a few Masters promotions ranging from odds-based to skills-based, and they have the ability to be customized to all different organizations and their needs. So, let's check them out!
Top Masters Promotions
Be the M-A-S-T-E-R: Will you be able to Master the dice roll? Allow your contestants to roll the dice. If they can roll M-A-S-T-E-R, they win big! Remember – the grand prize can be completely customized to what your organization does. Give away a free car, lump sum of cash, or a $10,000 shopping spree at your location! The options are endless, and we can give you the best price available!
Top 4 Finishers: The winner of The Masters could be anyone, but who do you think will go home with the green jacket? Rickie or maybe even Tiger? Your guess is as good as ours! If your contestant can accurately guess the top 4 finishers of The Masters, then they will become a Masters winner and take home the Grand Prize!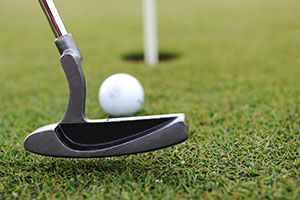 Putt Master: Do you have what it takes to be the putting master? Let Grand Prize Promotions help you insure your putting contest off the course. We will provide a portable putting green and, if your contestant can make a putt from a predetermined distance, they go home a winner!
Pick a Par 3: We think this contest is anything but "Par for the Course," so get ready to test your skills. A contestant will be presented with 25 envelopes, and 3 of the envelopes will have an image of a golf ball. The others will not. If the contestant has the ability to pick all 3 of the golf ball envelopes, then they take home the big prize!
No matter which Masters promotion you choose, we can walk you through the entire process every step of the way. We pride ourselves with having the best customer service in the industry and the ability to match, or beat, any competitors' written quote. Either way, we want to make your contest a huge success for you and your contestants.
If you are looking for something a little different than the promotions listed, give our creative service department a call at 888.232.2257! They have the ability to create a contest out of thin air. So, if you can dream it up, we can definitely insure it!