How do you make your business known? Go out there and make your business recognized! Offline marketing is still a crucial function in the success of every business. A significant event with a grand prize giveaway presents a wealth of opportunities to promote businesses.


Attending a big event is an effective marketing strategy that can help you raise your business profile and reach a whole new set of prospective clients. Customers tend to gravitate towards businesses that are visible, familiar and readily available to them. Read on to learn ways a Grand Prize Event can be beneficial to your business marketing efforts.
Increases Brand Awareness
The most crucial marketing goal of every business is creating extensive brand awareness. Significant events are marketed adequately, and they tend to attract attention, both from the audience and your competitors. Think about the large audience that will attend and how you will make your brand appear of value to them. Many people participate in significant events, which is the time to get your brand known to new people.

Participating in big events will give your brand exposure to new prospective customers, and this will help you reach your goal of marketing your brand.
Adds Credibility to Your Business
Significant events with Grand Prizes help your business create deeper connections with potential clients. The best way to capture the attention of these prospective customers is by assisting them to see the face behind your company. Attending a big event will show how accomplished you're, know what you're doing, and generate confidence in your business.

If you want potential customers to purchase your products or services, they've got to have complete trust in what you offer. Please provide them with the proof they need.
Creates Attention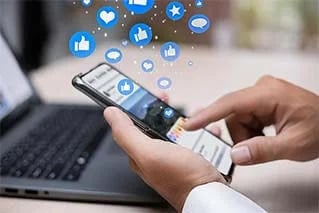 You should find a powerful method to attract attendees to the Grand Prize Event you plan to market your business. You can achieve this by creating your booth through banner stands to demonstrate your products. You can also choose to hold a contest by selecting a prize that relates to your brand, business and has broad appeal to potential clients. Choose an exceptional theme for your booth and make it fascinating, engaging, and fun.

You can generate a higher volume of booth traffic through appealing giveaways, marketing messages, eye-catching signage, engaging elements, informative literature, and critical sales.
Well-Researched Event Saves on Marketing Costs
It's essential to research the suitable event to venture in thoroughly. Determine which events are ideal for your marketing goals and business sales. Carefully evaluate the particulars of every Grand Prize event, including the average number of expected prospective customers, attendee demographics by job function, and competitors who will exhibit. You can also interview businesses who have previously displayed and ask for opinions and feedback about the event.
Exhibiting at Grand Prize shows can be costly. Therefore, you need to research all details and gauge which event will likely produce the highest return on investment.
Boosts Sales
Grand Prize shows run smoothly, and after a considerable uplift in foot traffic, more people are aware of who you are and, thus, more likely to think of your brand when there's a need for it. Push yourself to the front of the mind of the audience with tokens and discounts. Please take advantage of the event and hand them to the audience and offer prospective customers an incentive to visit your business at a later date. Attendees of events have a genuine interest in brands on display. It's an opportunity to boost sales by effectively marketing at events.

Show off like a true expert with a brilliant marketing strategy and grow your business's sales, brand awareness, and reputation. Contract us now to get started.