Ready to see what's going on in the world of Grand Prize Promotions? We are excited to show you our promotion highlights from July. We hope you enjoy!
Hit The Car Promotion
To start off our July highlights, the Milwaukee Brewers held a promotion that we call "Hit The Car" where if a Milwaukee Brewers player can hit the Toyota Rav4 on display, one lucky fan will win a Toyota Rav4. Mike Moustakas hit the home run of a lifetime and smacked the Toyota Rav4. Ever since, The Milwaukee Brewers rely on us for insurance coverage. Check out the video of the home run and the winners below!
Hole In One In The Outfield
We have been working with the Evansville Otters Baseball Team on our Hole In One In The Outfield Promotion! If you aren't familiar with that particular baseball promotion, the idea is to have your contestant hit a golf ball into a golf hole on the ball field! You can grab additional information about this promotion by downloading our flyer today:
Hole In One In The Outfield
. The Evansville Otters are giving contestants the opportunity at $10,000 if they can sink the hole in one! Check out the video:
Knothole Home Run
This promotion is "knot" your average one. The Myrtle Beach Pelicans work with us to insure their Knothole Home Run Promotion. The idea is that if a home team player can hit a hole run through the target on the back of the field, some lucky fan will win $100,000! If you want more information about this promotion, you can download our flyer here: Knothole Home Run. Check out the target that was created just for this promotion below!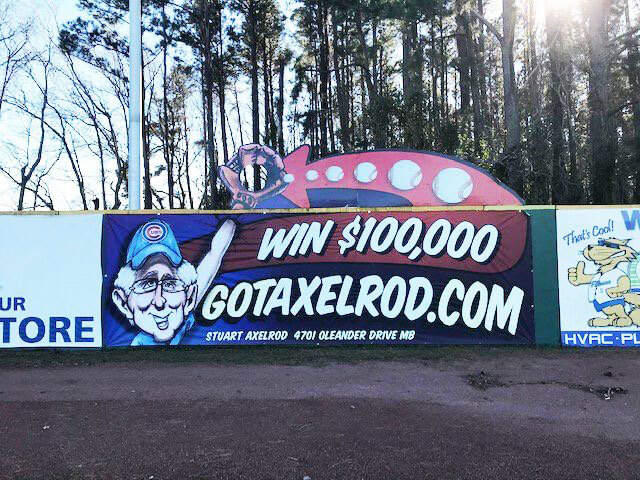 "W-I-N-N-E-R" Dice Roll
Lastly, this next promotion is definitely our most universal promotion. It can be customized from every angle to fit your business, and that's our favorite part about this one. We are currently working with Brotherton Cadillac Buick GMC on a dice roll promotion. If the contestant is able to roll the correct word, in this case "W-I-N-N-E-R", they will win a 3-year lease on a GMC Sierra!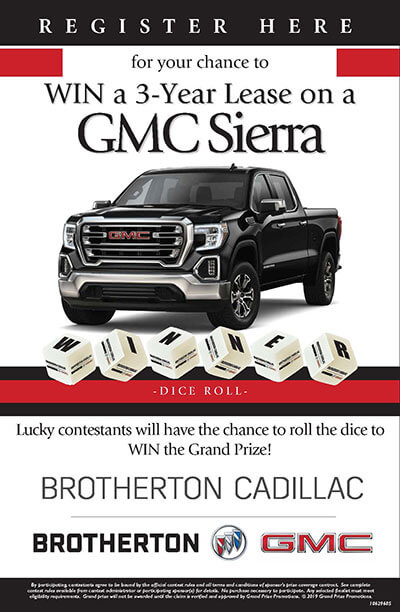 We love these promotions. They are interactive and really get clients and fans engaged in what's going on. Talk about an awesome opportunity to boost brand awareness! Stay tuned for next month's highlight update!